Bust boredom and get inspired for your next project by joining CYC's Crafty Not Bored Potluck on Facebook and Instagram. This month, work up some of you favorite food related patterns and bring your dish to the party on July 21st. Wear your food, play with your food, supersize your food and share it with us here on Potluck day!
Summertime and lazy days are here and did you know that July is National Anti-Boredom Month? The Craft Yarn Council is celebrating Anti-Boredom Month for the second year in a row with a Crafty Not Bored social media potluck.
All month, we'll be sharing patterns and ideas for how to stitch your favorite food. We're also encouraging knitters and crocheters to scour the internet for their favorite foodie knit and crochet projects.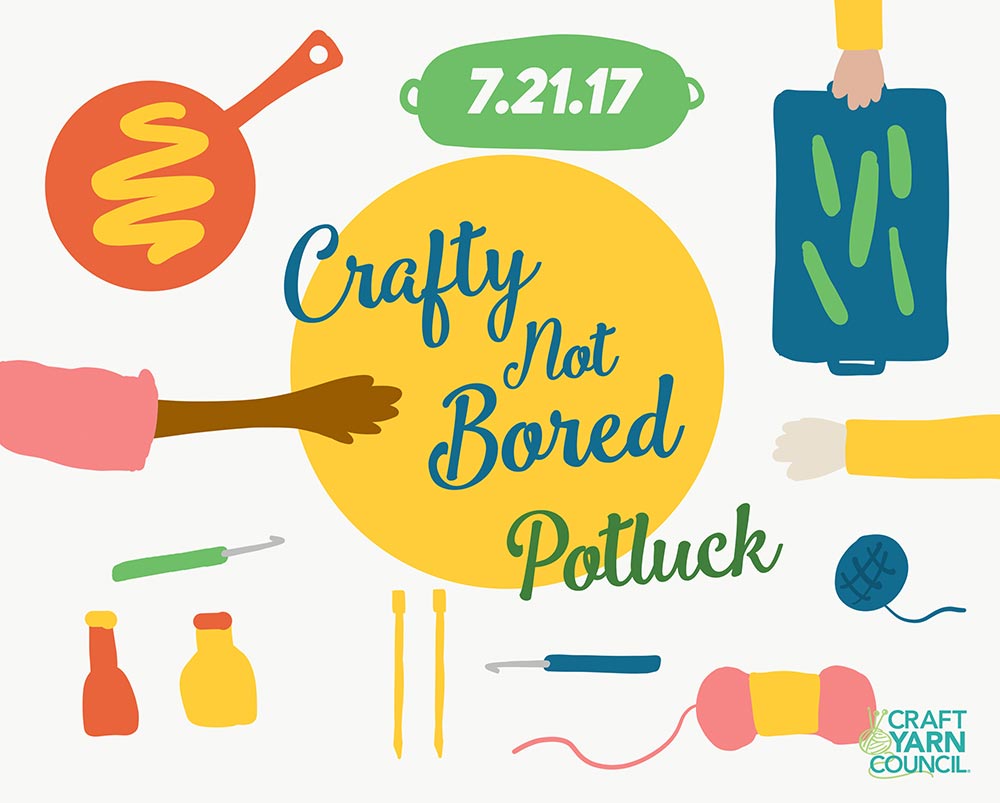 At the end of the month, makers/stitchers will share their dish on social media using the hashtag #CraftyNotBored for an Anti-Boredom Month Potluck.
How will we do this, you ask? Obviously, all the yarn lovers in the world can't physically meet together to share their projects and excitement for yarn crafts. That's why on July 21, we'll be hosting a virtual potluck over Facebook, where all of our followers will share what they've been working on all month.
Test your amigurumi skills or teach a friend how to knit a pizza granny square and share it with us - we'd love to hear how your month of food projects went!