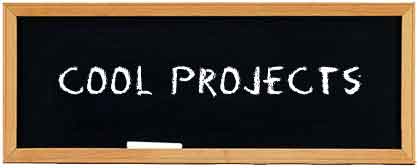 Turn an easy-to-make pompom into a Smiley face (or not)!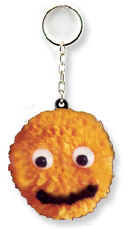 Materials:
1 oz. yarn (worsted weight) in any bright color
thick white glue
1 pair 10mm wiggle eyes
cardboard cut to 2" by 3"
chenille stem, black
key ring
scissors
Instructions:
To make pompom for the smiley face, wrap yarn around 2" width of cardboard 75 times. Cut an 18" length of green yarn, fold it in half and lay it down on your work surface. Slip yarn off cardboard and place over piece of yarn. Tie yarn tightly around center of yarn bundle, which you have removed from the cardboard. Use ends of yarn used to tie bundle to tie pompom to key ring. Cut yarn loops open and trim excess yarn to create a round body.
Cut a 1 1/2" piece of black chenille stem, bending it to form a smile (or frown). Glue wiggles eyes and mouth to front of pompom to make the face.